Jean Wells - With My Love and What You've Got (We Could Turn The World Around)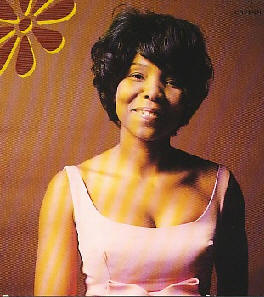 For a long time I knew Jean Wells by reputation only, i.e. seeing her 45s turn up on playlists/want lists all over the place. The first record of hers I actually owned was 45 on Philly's Quaker Town label, produced by none other that Hammond master Charlie Earland. Then a couple of years ago, a friend in New Orleans sent me a mix tape (it always comes back to New Orleans with me, doesn't it??). In addition to a number of local rarities (including my first listen to Little Buck's 'Little Boy Blue') he included a couple of non-NOLA faves of his. The best of them was 'With My Love and What You've Got (We Could Turn The World Around)' by Jean Wells. I remember the first time I listened to the tape, and being absolutely blown away by this track. It has a storming beat that would surely set the Northern crowd a-drooling, a stunning vocal by Miss Jean and an arrangement to make the sleepiest bench warmer jump out of their seat and onto the dancefloor like a dervish. The record opens with the drums, horns and vibes in a fanfare, with Wells dropping in on a steady 4/4 beat (almost a march) for the verse. When she edges up to the chorus, with cries of 'Let Me Love you!', and then everything stops so she can shout out the title it makes for the one of my favorite moments on a soul 45. The fact that she and the band manage to kick things up to yet another level, taking this record from the level of just a solid soul disc to a certified floor filler is incredible. As she cries -
'Don't throw in the towel baby! Don't give up yet! If you let me love you baby, I'll make you forget! Reach out for me, take my hand! I'll always be there baby!
-
the energy level of the song keeps growing until it reaches a delirious level, where it's not hard to imagine a room full of dancers positively igniting.
There's also the brilliant conceit of the chorus, wherin the love in question is so strong that it won't just satisfy Jean and her man, it'll turn the world around. Certainly sentiments like that were a lot more common in 1968 (I wish they were today) but that doesn't take away any of their poetic power in 2005. The disc (an early 1968 release) has one foot stylistically in earlier sounds and another in the slightly funkier vibe that was becoming more prominent. The arrangement is credited to Horace Ott (who played on a number of Don Covay 45s and arranged for Nina Simone), and the tune was written by Wells herself. I don't know that Wells ever got the chance to record a full lp. She had eight 45s on Calla and several others on other labels. I haven't heard them all, but I can't imagine many of them approaching this level of perfection. Her Calla recordings were collected on an import-only CD called 'Soul on Soul" on the Ace label. Do yourself a favor and track down a copy of the 45. It'll become a cornerstone of your collection.